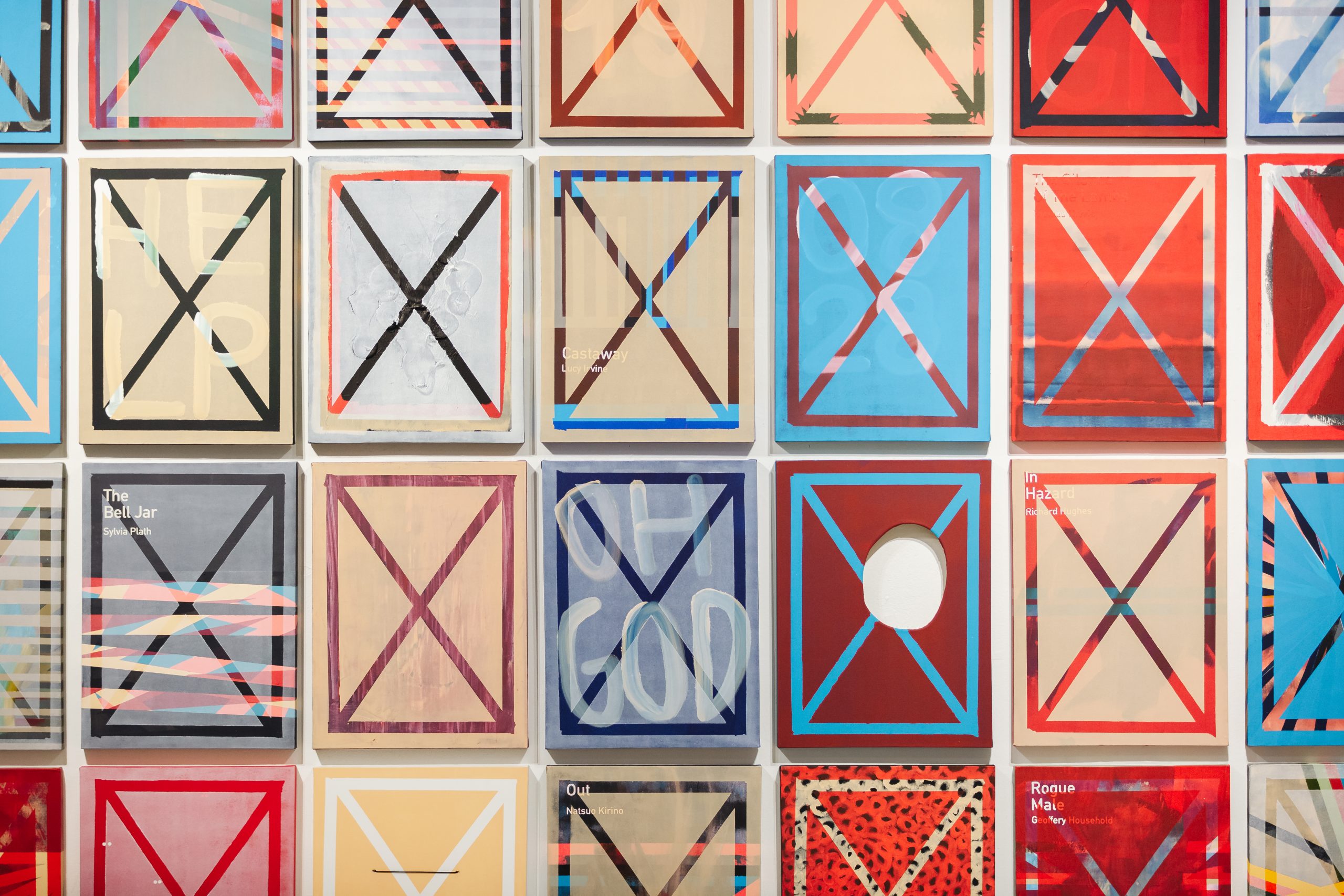 STPI – Creative Workshop & Gallery
Circuit Breaker Paintings
Artist Profile
These 56 paintings collectively marked the 2020 Singapore Circuit Breaker (7 April 2020 – 1 June 2020). The circuit breaker, traditionally understood as a safety device that breaks the flow of electricity in a circuit, came to refer to a partial lock-down – a series of stringent measures to contain the spread of COVID-19 in Singapore. Social engagement became definitively digital in this period. Under these unprecedented and anxiety-inducing conditions, people turned towards the comfort found in the manual labour of every day. People baked, crafted, organised and re-organised their homes. We lived our lives coming undone, and performed the process of up-cycling our lives online.

In many ways, Chong was no different. Painting was a task, a comfort. He contributed to an Instagram page that collected images of taped measures reinforcing social distancing (@tape_measure). And he painted the motif of the 'taped' cross across his paintings. 'Producing' a painting a day, he would photograph it and post it on Instagram.

His COVID-19 paintings are a re-examination of his paintings over the last 12 years of his painting practice. All the paintings in this series are defined by a formula: the same size of canvas, the same habit of painting everyday and the same upcycling of artwork.
Artist:
Heman Chong
Medium:
Acrylic on Canvas
Size:
61 x 46 x 3.8 cm each
Year:
2020
Price:
250000