Artworks
›
Karmic Mirror / objet (petit) a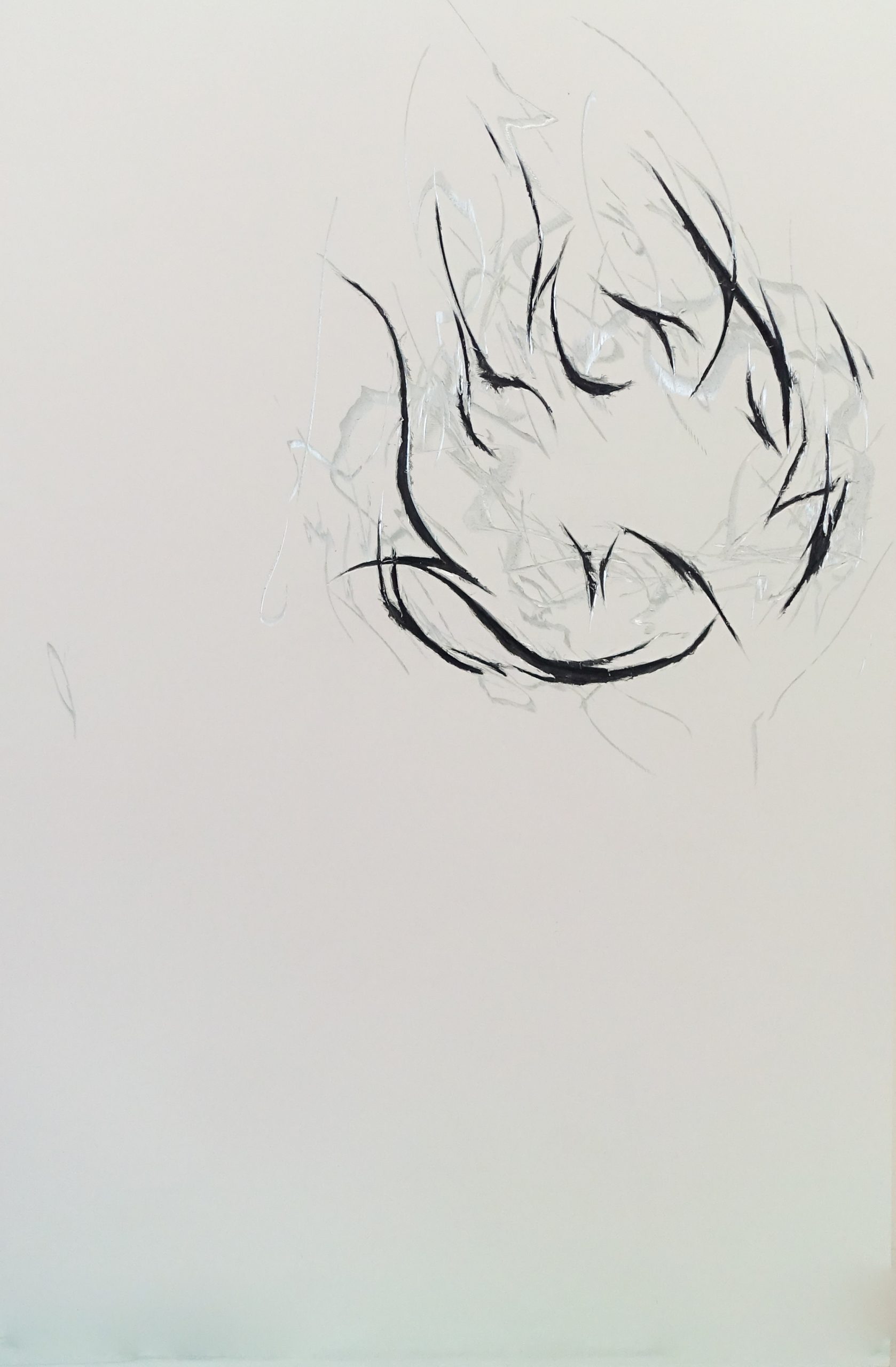 Yavuz Gallery
Karmic Mirror / objet (petit) a
About Artwork
This work belongs to a series titled Karmic Mirror, and it is a mediation on ideas of desire in Buddhism and the psychoanalytic theory of French philosopher Jacques Lacan's theory of desire, which objet petit a is central. It is an expression of the lack inherent in human beings, whose haplessness produce a quest for the fulfilment beyond the satisfaction of biological needs. It is a fantasy that functions as the cause of desire; as such, it determines whether desire will be expressed within the limits of the pleasure principle of "beyond".
The title refers to a mirror in Hell which displays one's sins and karmic debt prior to judgment. The deliberate score marks on the mirror supposedly frames one's reflection in a fiery cocoon that invokes a certain confrontation, a metaphor for the loss of Self in pursuing desire. These marks, generated by an angle grinder, carry the language of self-harm in violent process of obscuring the image. For the artist, the accumulation of these permanent gestures, layers of past mistakes and scars is a poetic karmic mirror – it reflects the hellish trap of desire but also of its allure.
Artist Profile
Ian Tee (b. 1994, Singapore) graduated with a Bachelor in Fine Arts from LASALLE College of the Arts, Singapore in 2018. His practice is an exploration of youth, in relation to the themes of rebellion, vulnerability and identity. Conflating the history of painting with the energy of subcultures, he is interested in how aesthetic narratives can be reworked and recontextualised. His work manifests in a variety of media — destroyed metal paintings, bleached and dyed textiles, and collage.

He was a recipient of the Ngee Ann Kongsi scholarship and winner of the 2017 Cliftons Art Prize for Singapore. In 2019, Tee presented his first solo exhibition with Yavuz Gallery titled SWEET DREAMS.
Artist:
Ian Tee
Medium:
Karmic Mirror / objet (petit) a
Size:
90 x 60 cm
Year:
2019